Curtin Living Memories: Tony and Judy Corp
Interviewer:Evan Mann
Judy and Tony Corp have been residents of Curtin since 1971. For some years they were school teachers in Curtin, Tony at Curtin North Primary School and Judy at Curtin South. Their children, Alison and Andrew, attended Curtin South. Tony is currently on the Council of the Canberra and District Historical Society.
Main topics covered in the interview
Introduction; coming to Canberra in 1971; prejudices about Canberra; living in Curtin in the early years; Tony's memories about teaching at Curtin North; Judy's memories about teaching at Curtin South; at Munro Street in Curtin during the 2003 bushfire; Tony working at Old Parliament House in the early 1990s; reflections on living in Curtin for 45 years.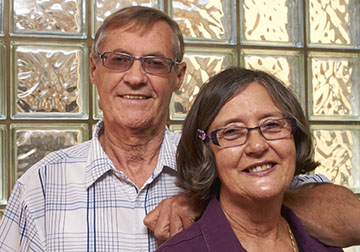 File attachments