Curtin Living Memories: Mollie Bialkowski
Interviewer: Jo Forestier
Mollie B (Bialkowski) and her husband Tom have lived in Curtin since 1982. For a time Mollie worked in the then Canberra Children's Library in Curtin, in the premises now occupied by the Canberra and District Historical Society. Mollie has 40 years' experience in story-telling in libraries, schools and other venues to a variety of audiences. For several years now she has told a Christmas story at Curtin's annual Carols on the Block. Mollie is an author and a life member of the ACT Children's Book Council. Mollie has a strong interest and many years of involvement in theatre and singing. In the near future Mollie and Tom expect to be leaving Curtin, for a while at least, because they have a Mr Fluffy house.
Main topics covered in the interview
Introduction; how Mollie came to live in Curtin; her connections with Curtin and its people; a Mr Fluffy story; early life in Bowral; theatre, singing, writing and story-telling; concluding thoughts about life in Curtin.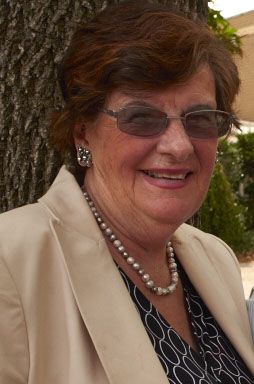 File attachments