Callum Brae: The past and the future
9 May 2023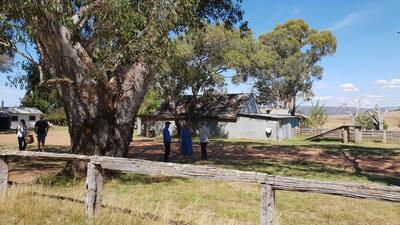 Come and hear the story of this original Soldier Settler farm that is currently farmed by the Ipkendanz family. This is a family operated, heritage listed rural property celebrating the birth of the nation's capital and its future.
The meeting is 5pm for 5.30 pm at the Vercoe Room, Wesley Uniting Church, Forrest. Free parking is available from 5pm with entry off Fitzroy Street.
This is a free talk but donations to cover venue hire are appreciated.
---
Next News & Events:
13/6/2023 Well suited to the Colony" Queanbeyan's early days from about 1835
Previous News & Events:
11/4/2023 Images and Voices - highlights from two ACT Heritage Grant projects
---